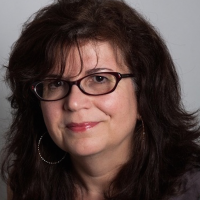 Dee Ernst
Mysteries, Contemporary Romance, Women's Fiction
I started scribbling in lined notebooks at about age ten, determined to write The Great American Novel. Fifty years later, I'm happy to bring a bit of fun into my books for people to enjoy. Let someone else grapple with the big ideas. I just want to make readers smile.
Recommended Featured Books
"Every mistake is an opportunity to learn something new."